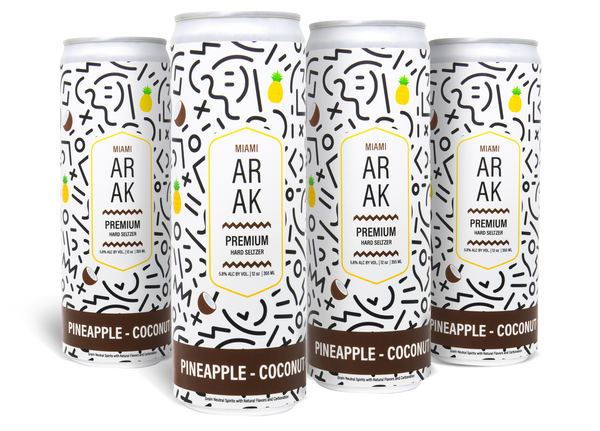 Arak Pineapple Coconut
Miami Arak Pineapple Coconut
Arak, Hard Seltzer
ABV: 5%

MIAMI ARAK created the world's first Premium Hard Seltzer made with traditional Eastern Mediterranean flavor.  Arak is known by different names throughout the world, Aguardiente, Raki, Oüzo, and the Eastern Mediterranean ARAK.  Our tasteologists fused that old school flavor with the vibrant tropical taste of pineapple mixed with a sweet, nutty mild coconut flavor.
Loading
Loading